What's in the Mail for You? Game Wall
In this third part part of the project for The Smithsonian National Museum (sponsored by Pitney Bowes) – a multifaceted interactive game and learning experience – I show some screens from the primary game a visitor could choose to play, where they add or subtract demographics to an array of faces on the wall, mostly stocked with a natural demographic spread, but also seeded with the photos of the most recent visitors. By playing the game to find people like themselves, if successful they will see themselves large on the wall of the exhibit – for a while, anyway, as old visitor data eventually cycles out.
---
First I started with a looping animation attract sequence for game idle time. It was a continuous animation of letters flying into a mailbox…cutting to a random (anonymous) selection of visitors, their demographics… and their photo, as it was self-taken granting consent.
---
---
---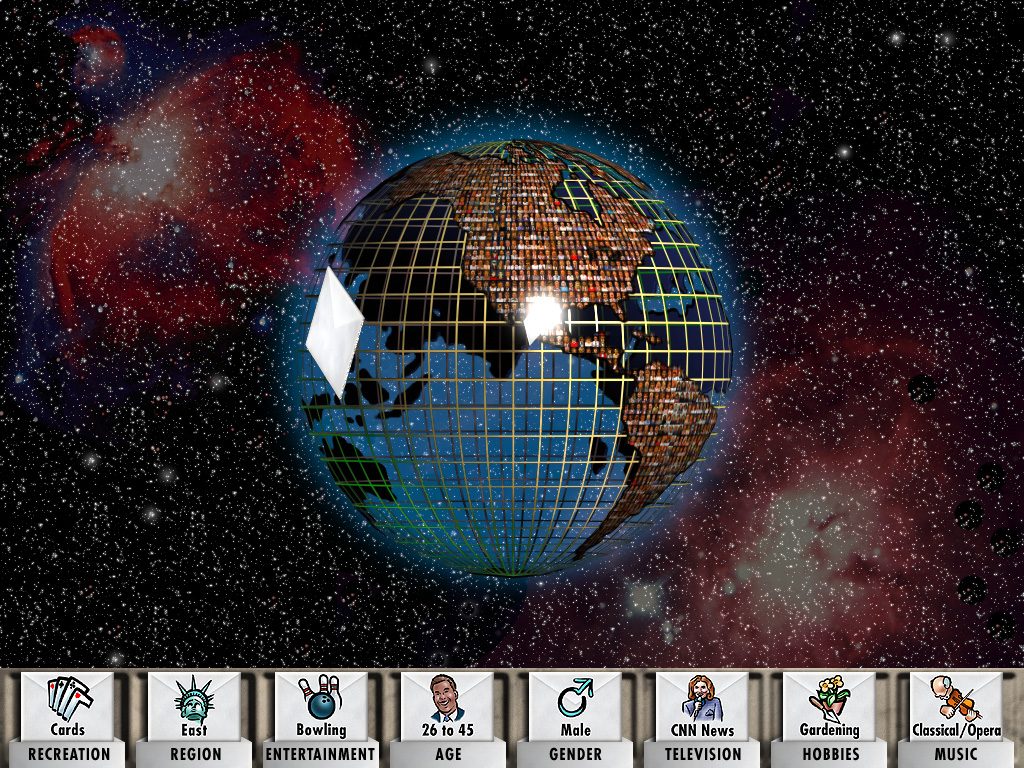 ---
This screen represents the starting stock demographic we populated the game with. At the time we didn't have extremely high resolution; we tested and found that almost anyone's face could be identified by a 32×32 pixel image, allowing us to subtly introduce visitors' photos among the array before they started game play.
---
---
My concept for the exhibit originally looked like this…
---
---
but we went with a more institutional museum and less monolithic look instead.
To see more of the interior of this exhibit, click here.
To see the third game with interactive video, click here.
---