Fantasy Creature Paintings
This is a fantasy creature I painted with Dr. Martin's dyes.
---
In my early years (before computers), I learned how to use an airbrush. These fantasy creatures exemplify some of the crazy things in my mind. I used airbrush to lay in the foundation, and then painted the rest with Dr. Martin's dyes and very fine brushes.
This first one was a second-place winner of the KDKB Arizona Sounds album cover contest:
---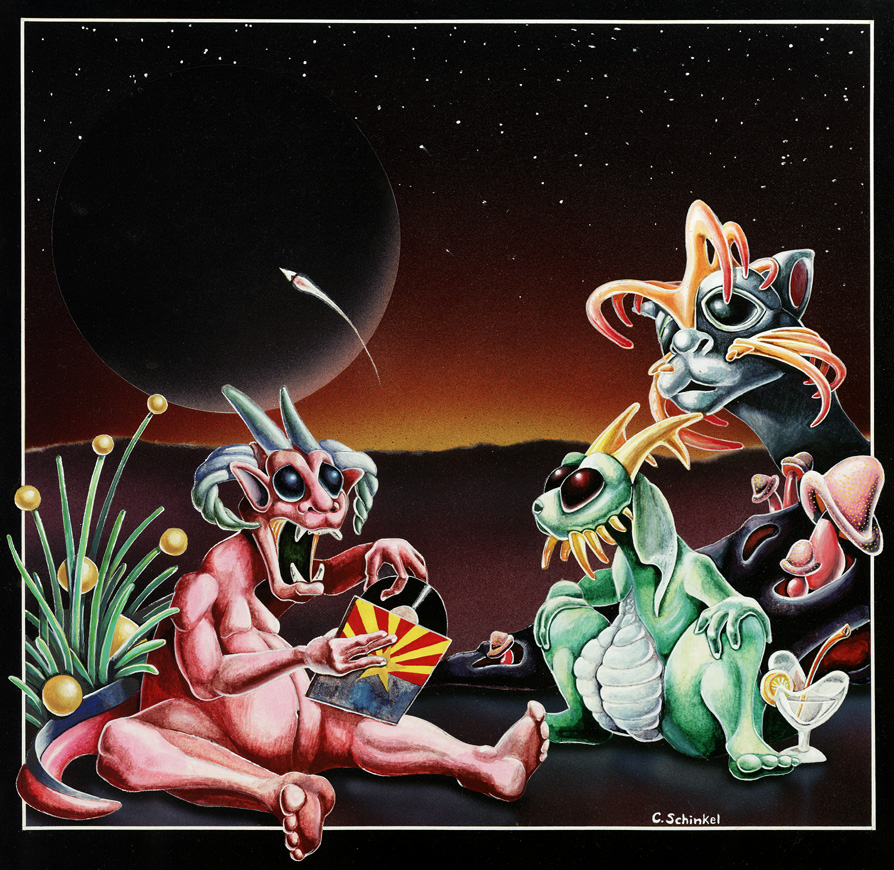 ---
This next one I did to match, a year later while at NAU:
---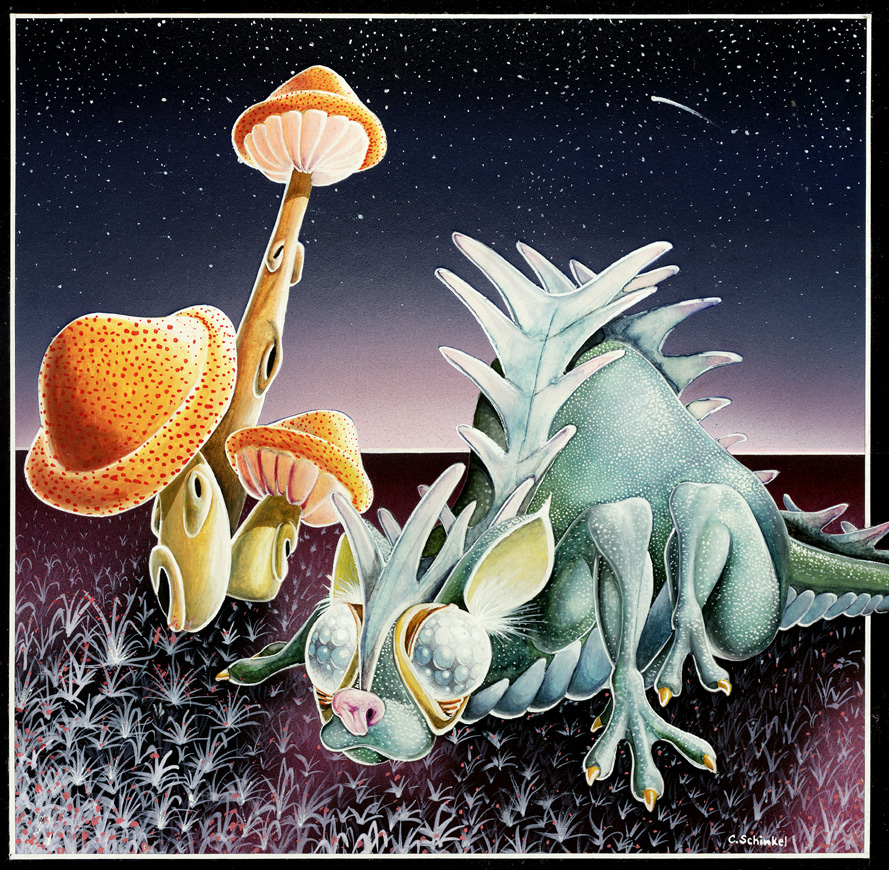 ---
And this last one I did six years later in 1990:
---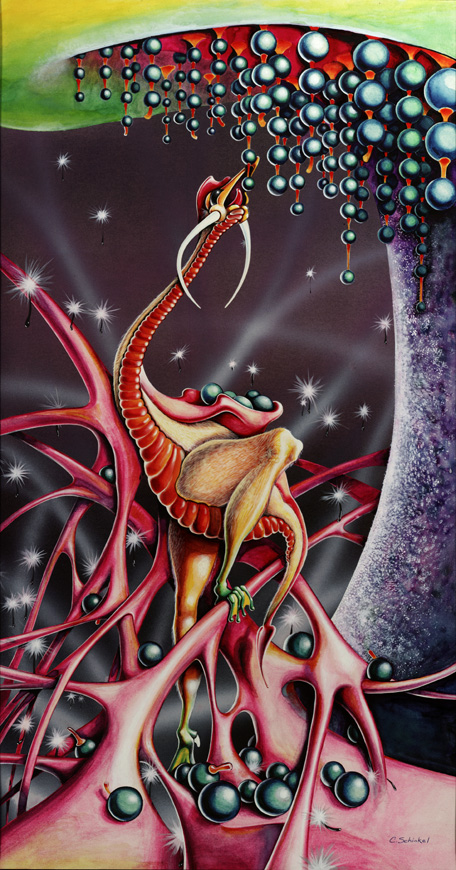 ---