Alberta Quilter Logo
A friend and a colleague in the Great White North asked me to create a logo for his wife's quilting company.
---
First I provided some fabric-like ideas…
---
---
The font and stitching was a hit, but something 'more lacy and less racy' was requested, leading to this design…
---
---
And they liked it. So, I added color…
---
---
And created a version without the tagline.
---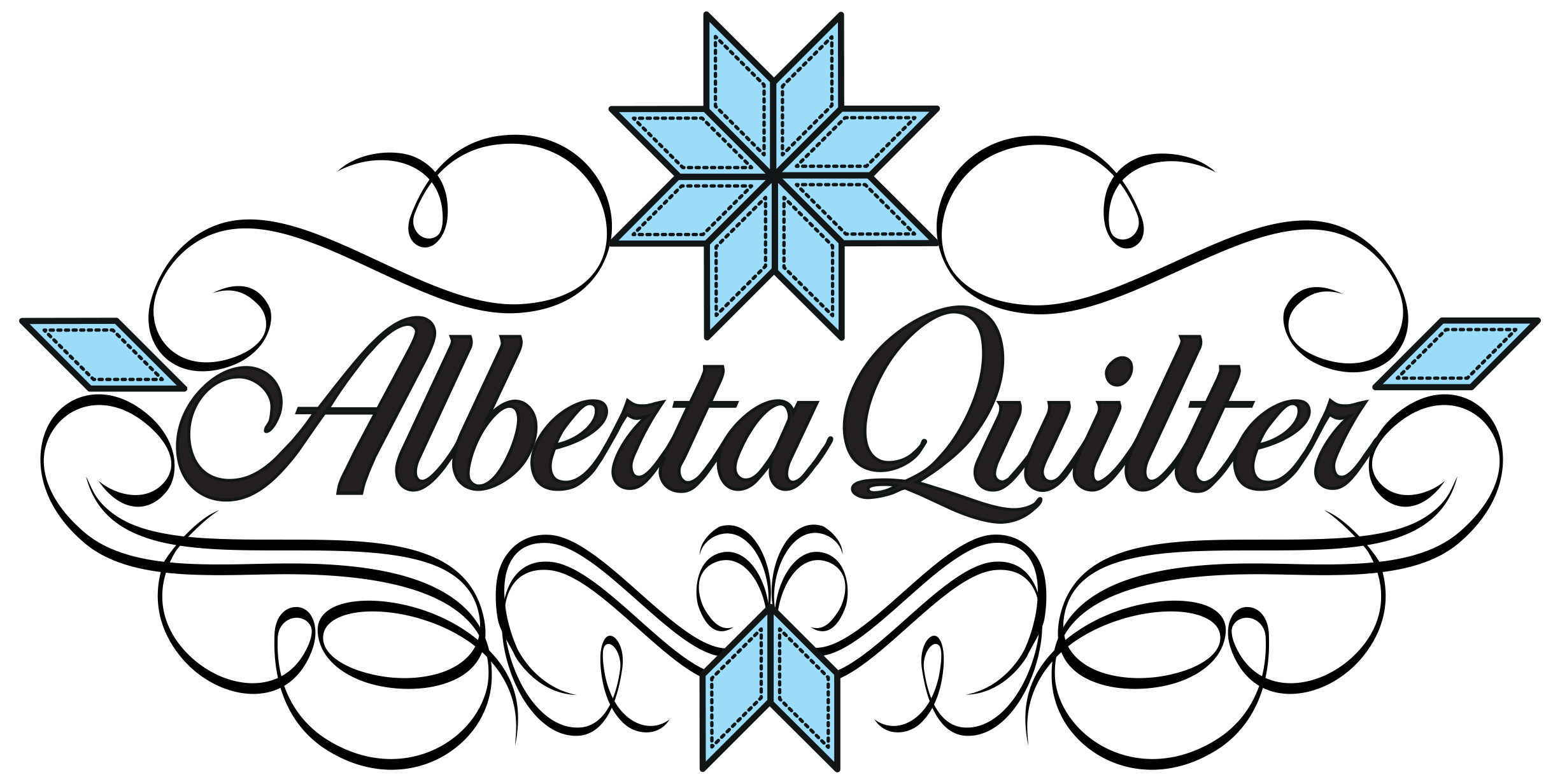 ---