Karen Howells Stationery
This client was a motivational business speaker, and a vocalist musician. Here are the preliminary stationery designs I presented, and then the final version using the very different logo she chose.
---
First the rough color ideas…
---
---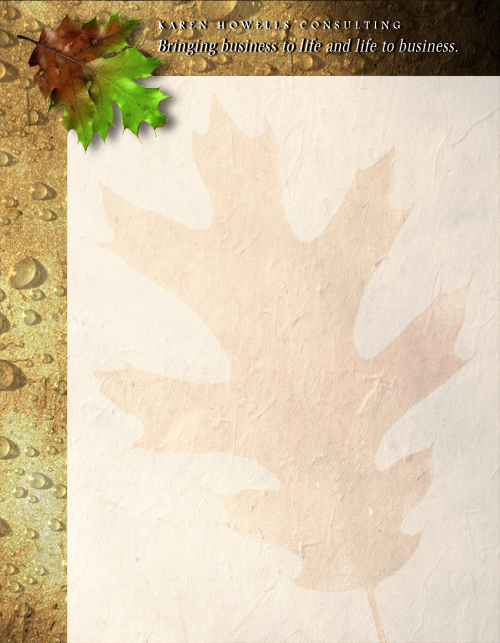 ---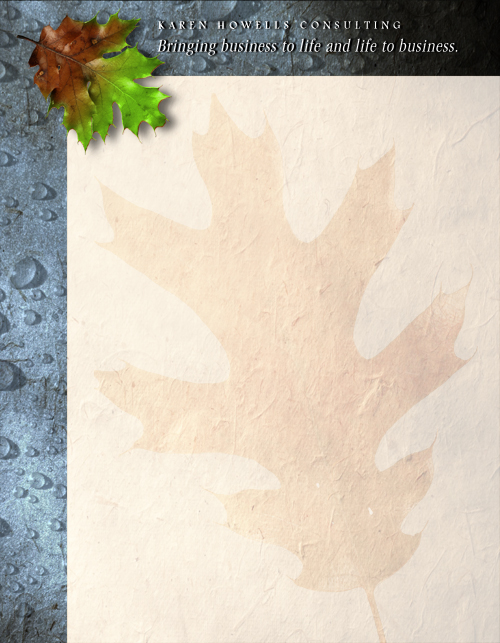 ---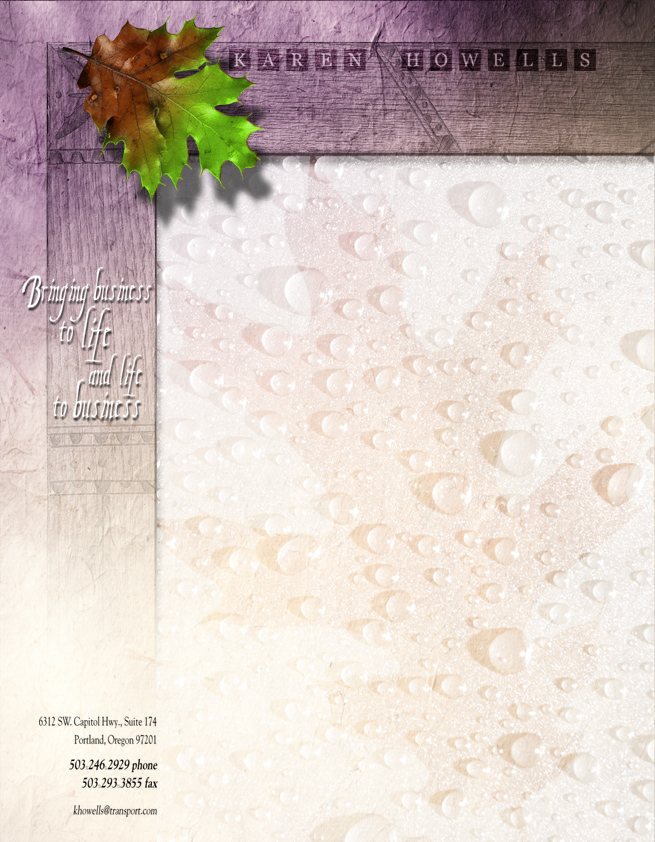 ---
And then a more refined business look, but still playful…
---
---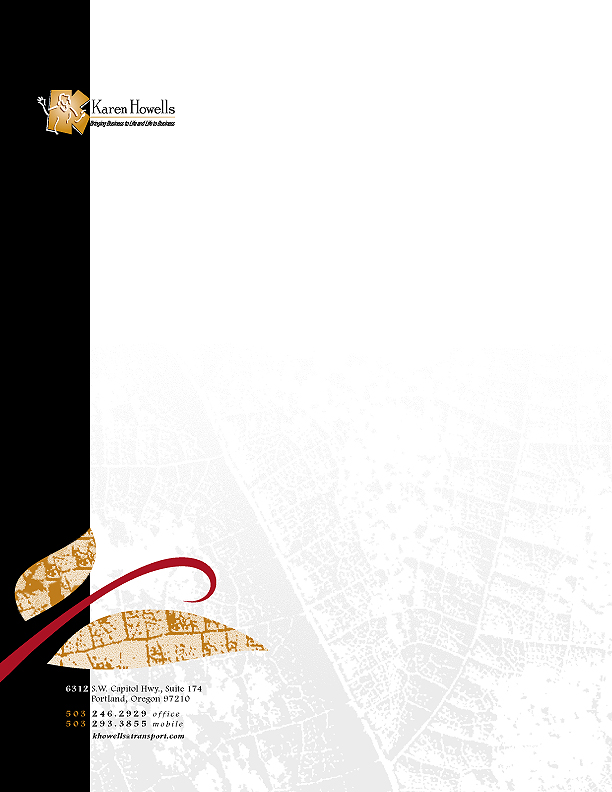 ---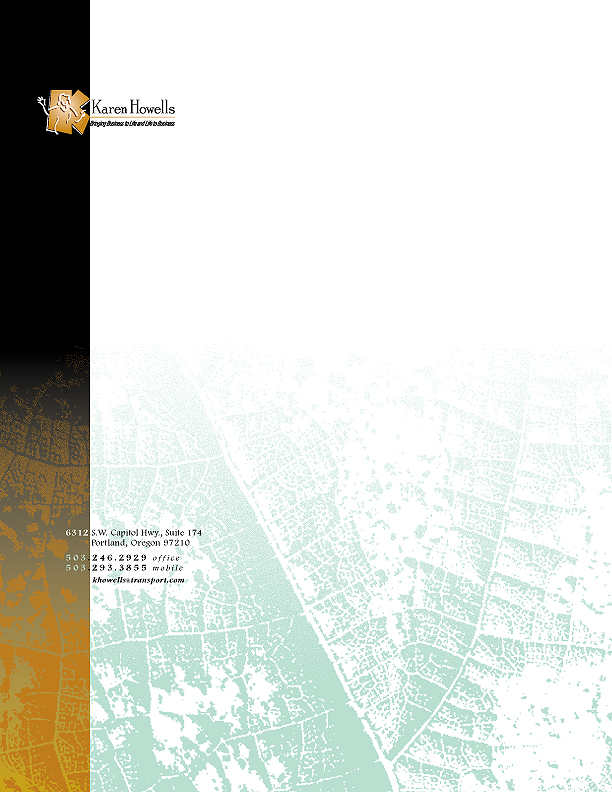 ---
Then suddenly butterflies were introduced…and here is the final stationery design.
---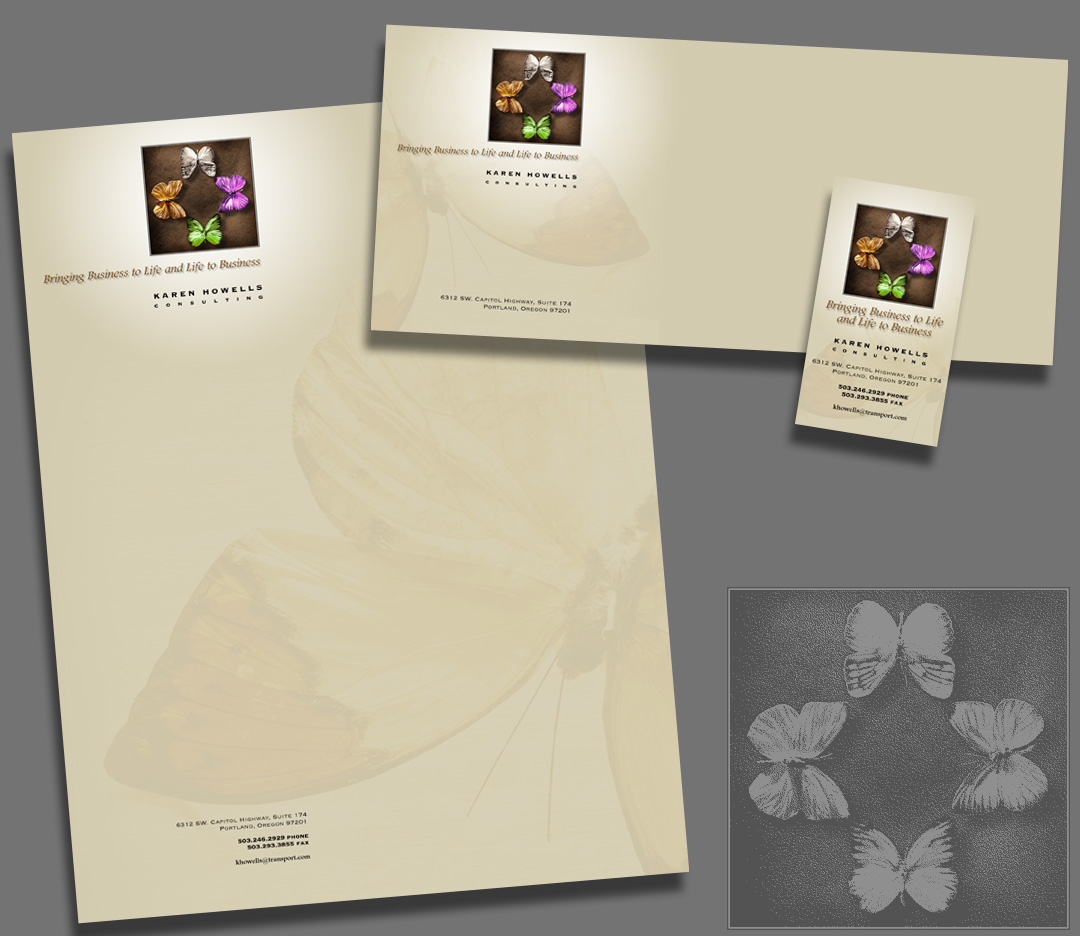 ---