New Agreements for Life
After many years, don Miguel Ruiz released a sequel to his best-selling books, The Four Agreements, The Fifth Agreement and others. I designed the following squeeze pages to promote the release of his New Agreements for Life.
---
At first, I didn't know exactly what the new title was…
---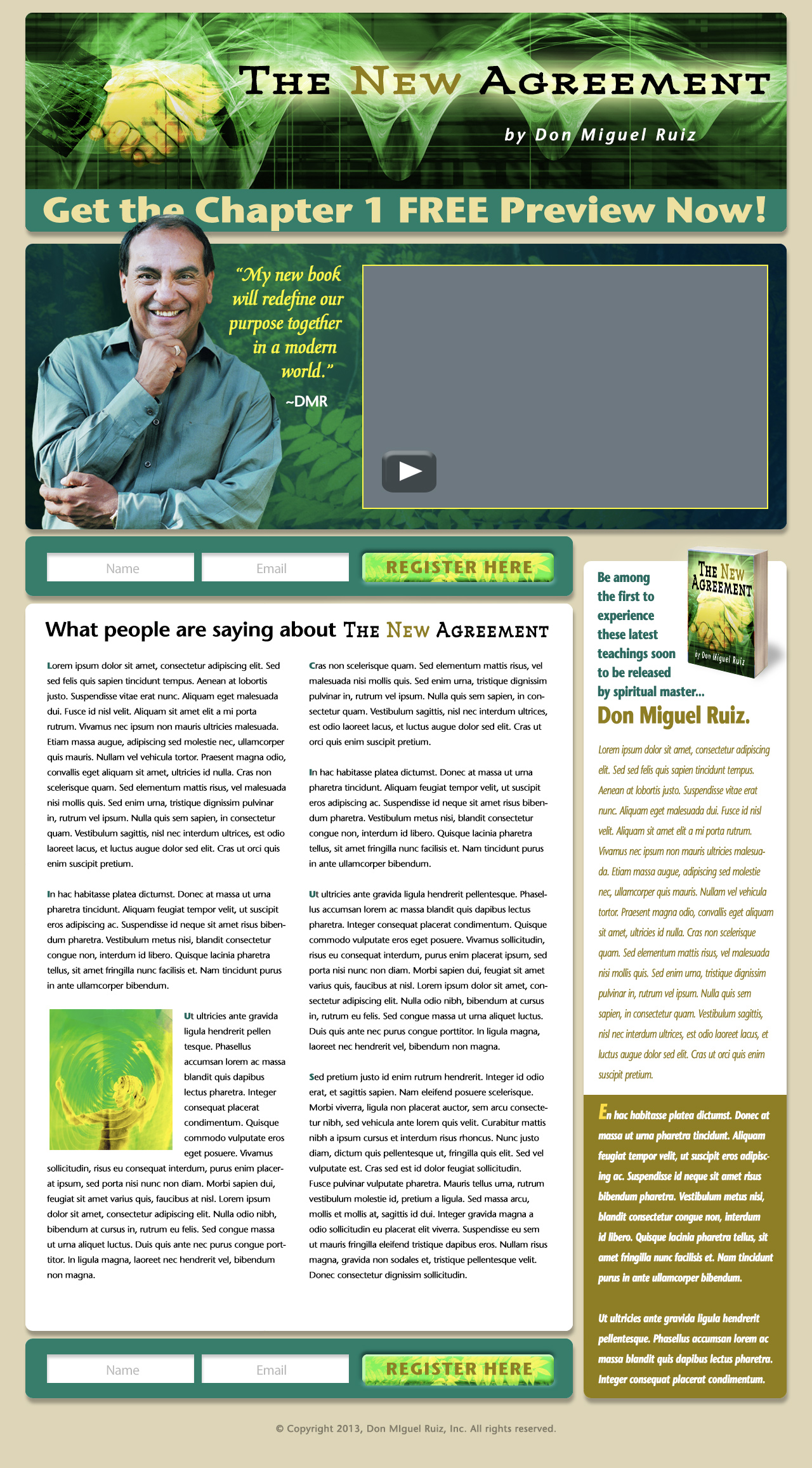 ---
But the real title was clarified by my second design revision…and we dropped the sales video…
---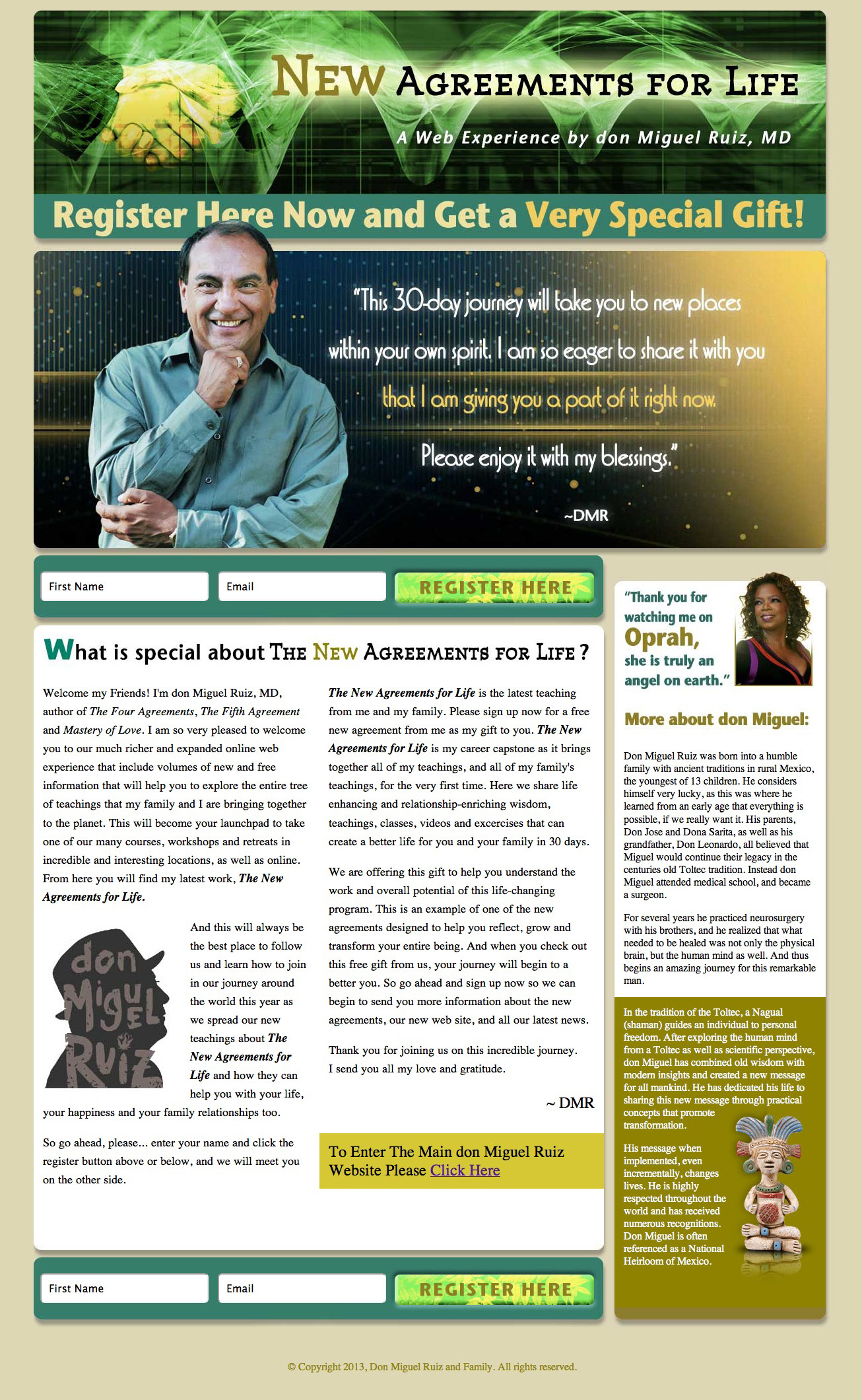 ---
Somewhere the design style took a left turn, and in keeping with the web site underway, became this…
---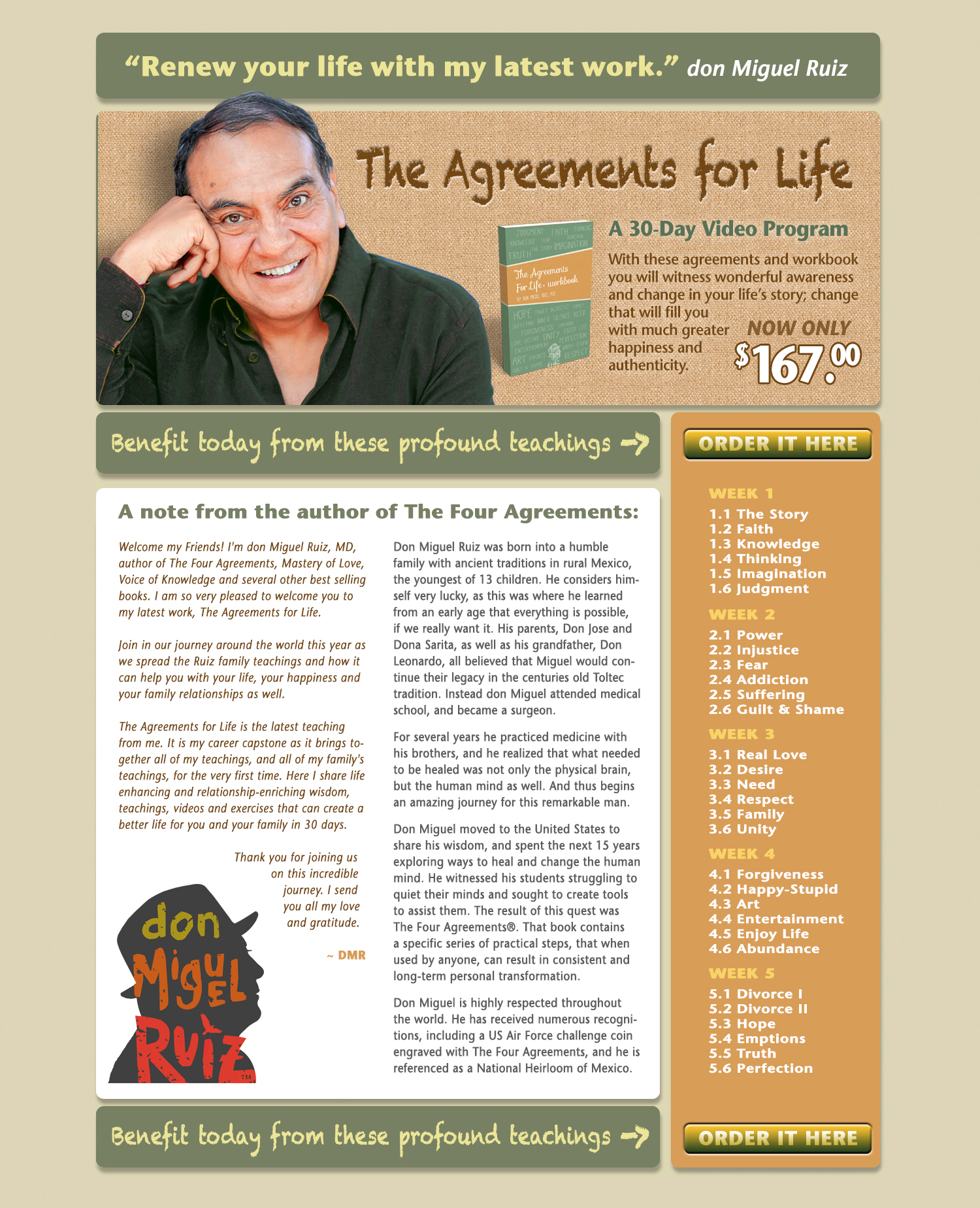 ---
And from there, by my third version, we arrived at this…
---
---
And then this became our opt-in page…
---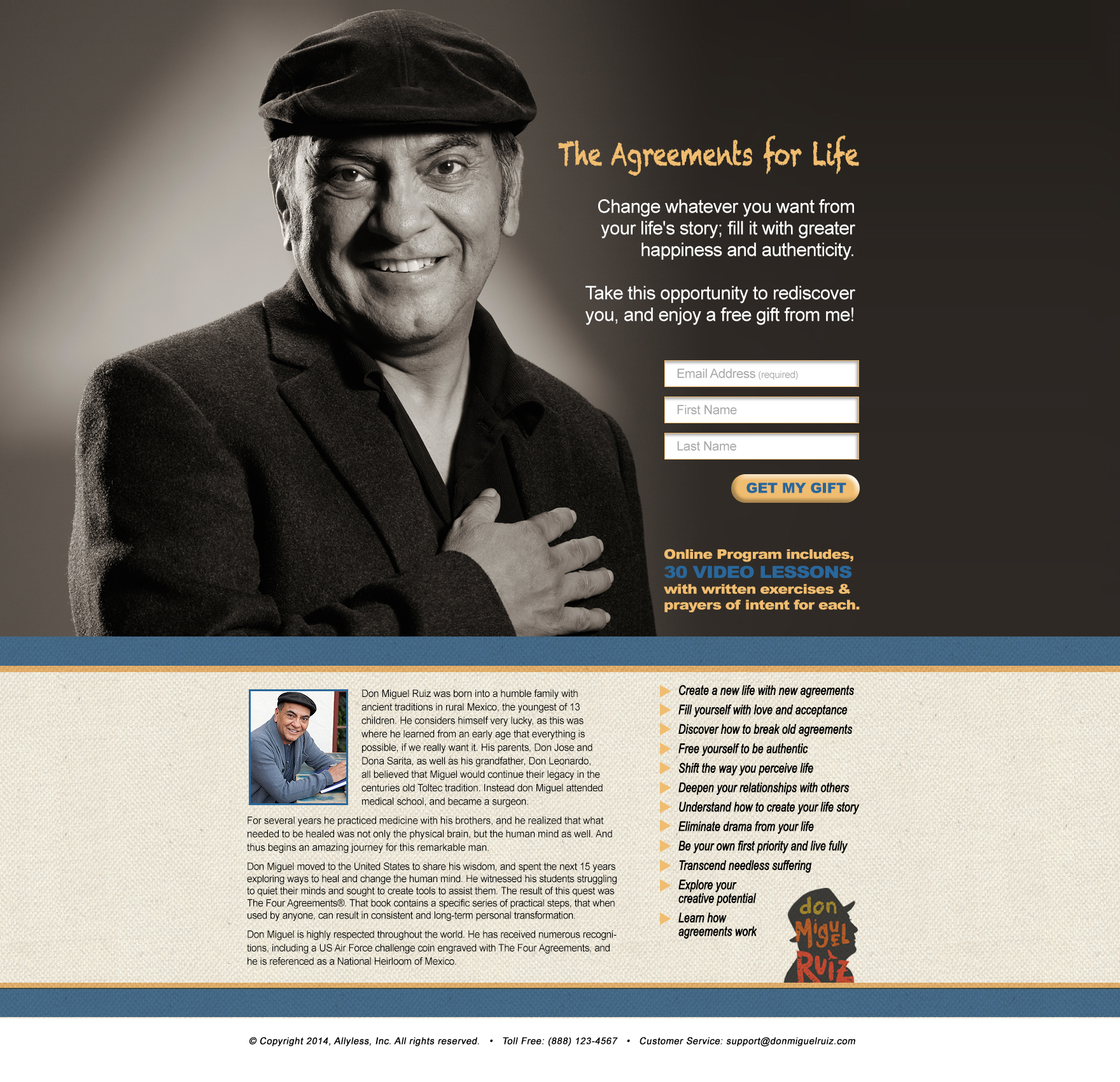 ---
See the interactive squeeze page mockup.
---
See the logo design project.
See the 2012 event banners.
See the book affiliate banners.
See the web site design project.
---
See the follow up personalized registration page.
See the follow up thank-you page.
---