NW4S Early Website Design
This client was among the first I ever created a web site for. In these early days of 56K modems, we were highly confined to create small and highly compressed graphics, tiled backgrounds and any other tricks to assist with load times. We updated the site later in 2012 to a more modern design.
---
---
---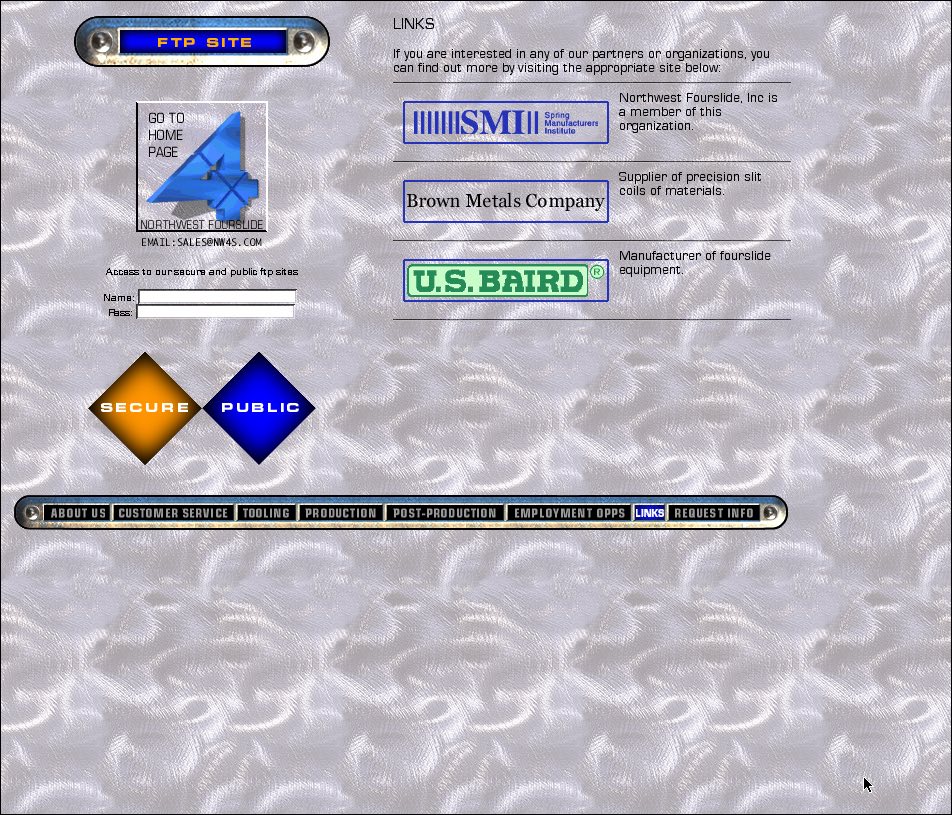 ---
---
---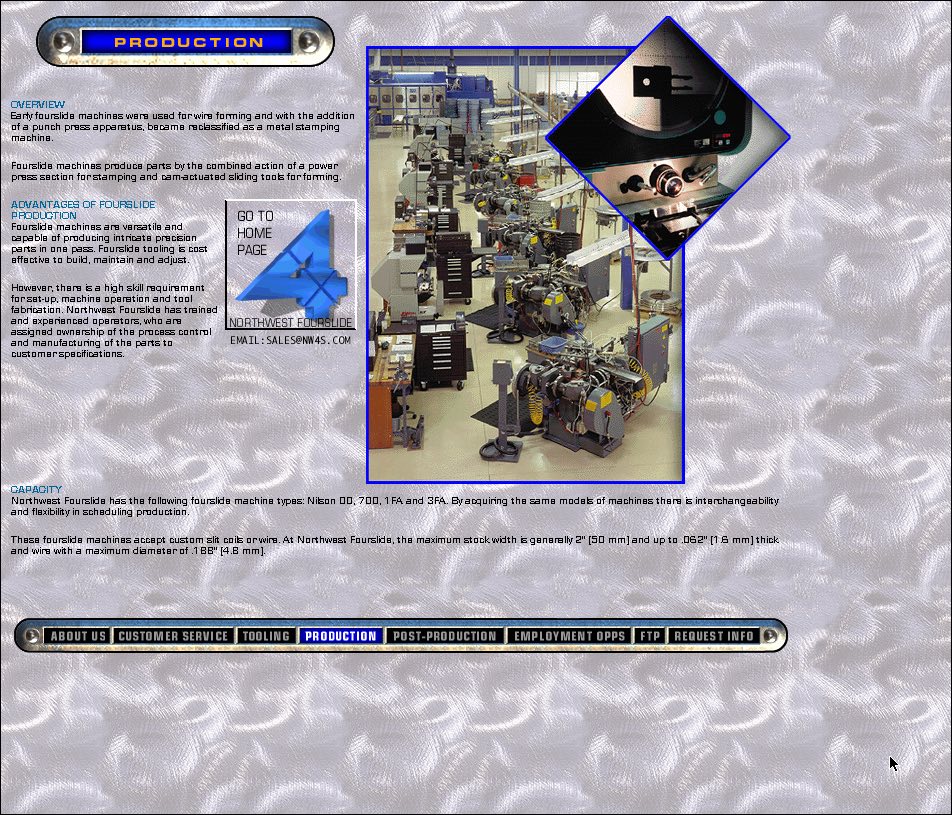 ---
---
---
Later as the tech advanced, I created a revised website, with some Flash and animation.
---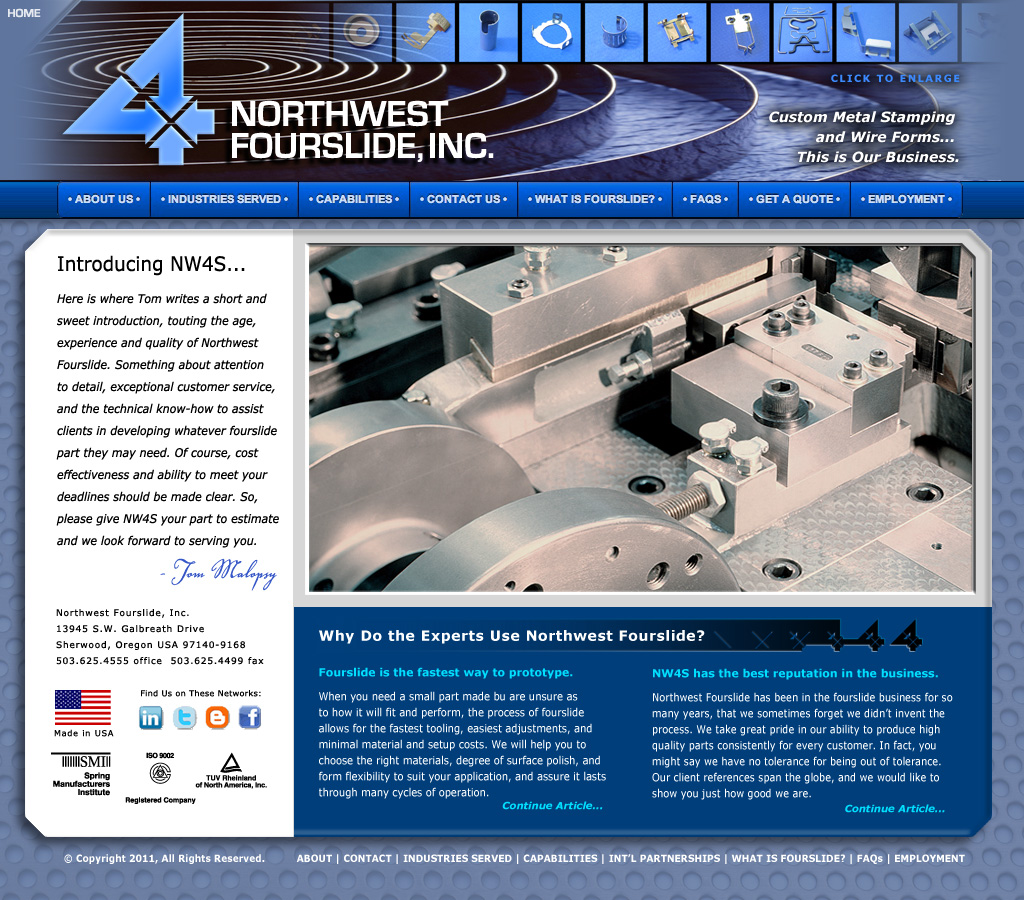 ---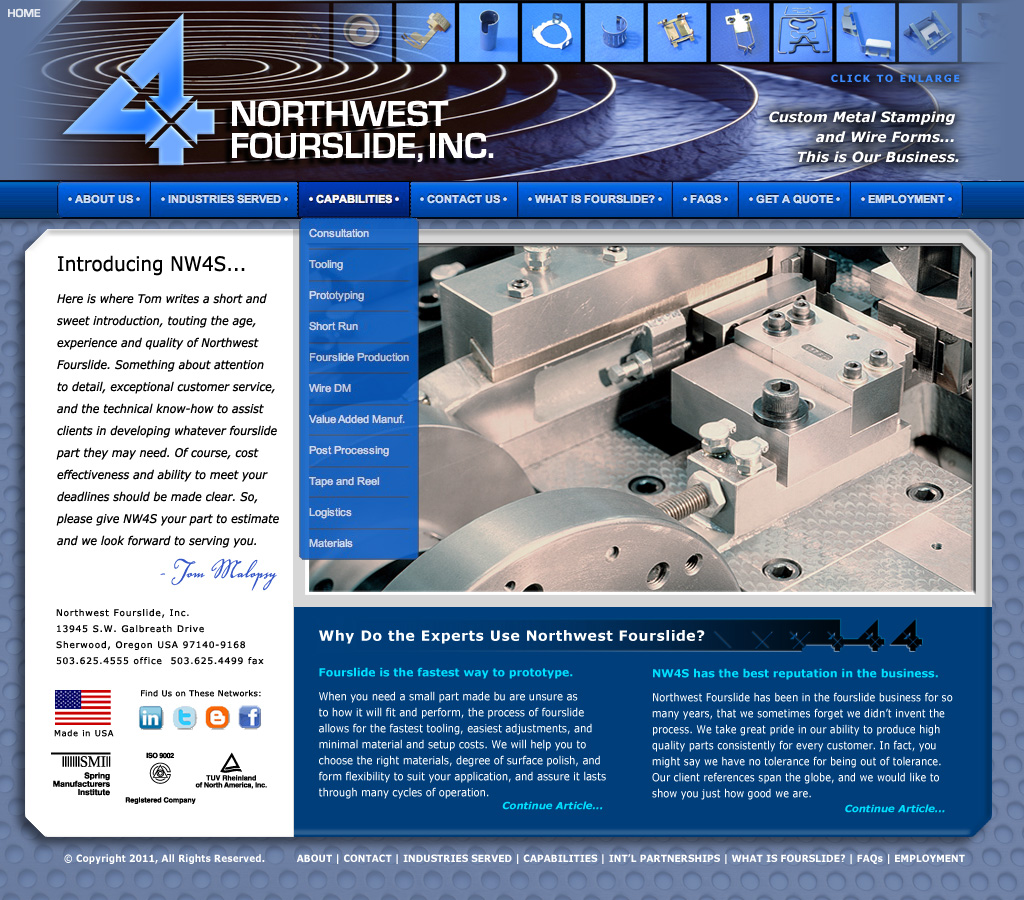 ---
---
See the matching brochure.
See the matching handout.
See the slide-forming presentation.
Go to the current existing web site.
---